February Gardening Tips: Cold Vs. Warm Regions
Many gardeners see February as one of the hardest months to partake in gardening. This is especially true for beginners. The problem with February is that the weather is so fickle that it is hard to determine what to do in the garden. Regardless of how crazy the weather is, a true gardener will always find a way to be in his/her garden.
February is a month for planning. February is the month for the groundhog to see his shadow – or not, with the latter the preferred for gardeners, as this means that spring is just around the corner and the sun will be shining again soon. With spring near, it's time to get out in the garden and start pruning so that when it does arrive full force, you're ready.
To help you get through February, here are some gardening tips for cold and warm regions. Because the weather this month is so unpredictable, your own judgment on exactly what to do will have to suffice.
Warm Regions
Your annual flowerbeds need some attention and you'll want to keep watering your garden unless you are under water restrictions. Planting cool season vegetables, such as lettuce, broccoli, kale, onions and cabbage is a good move, while also taking time to spread new plants from your cuttings. It's also time to prune and plant any fruit trees or bare root roses, but don't forget the dormant spray. If the weather allows, begin dividing your perennials.
Cold Regions
Begin pruning your trees and shrubs while checking any heaved plants in the flowerbeds. Be sure to also check for any animal damage. Some of your mulch may need to be replaced and now is the perfect time to do that. It's also the ideal time to begin seeds for any of your cool season vegetables.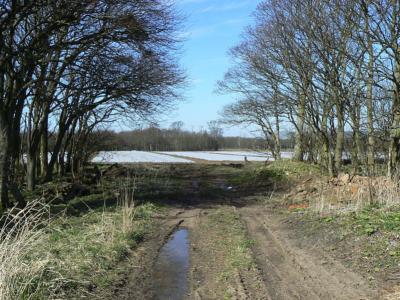 Cold and Warm Regions
Regardless of the weather, you need to finish your shopping and ensure that your plant and seed orders are placed. Make sure that your garden tools are ready to go and if you need new ones, get them as soon as possible. You'll also want to keep an eye out for any pests that could invade your houseplants and clean up any debris that has made its way into the garden area.
Every gardener has their own to-do list, but the above-mentioned gardening tips are perfect for the month of February. When the weather permits, make sure that you begin to build and feed your soil to prepare it for the upcoming season.