Nottingham Arboretum
(click any picture to enlarge it)
This is a totally independent GardenAction review of the Nottingham Arboretum and park in Nottingham. Click any picture to enlarge it.
THE ARBORETUM
Nottingham Arboretum has hundreds of trees and a great way to appreciate them is to Tree Trail Map which can be viewed and printed from here. The map identifies and explains 35 trees each of which is tagged with a matching number in the Arboretum so that you can easily identify the tree.
Both the rare and native UK trees are featured in the walk which takes about an hour and a half if you attempt to identify the trees.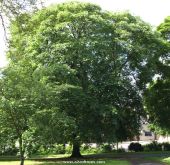 Below we list some of trees in the Nottingham Arboretum tree trail along with a picture. Click on any photo to go to a larger much clearer photo.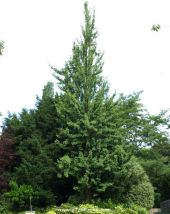 On the left is the Maidenhair Tree (ginkgo biloba). This tree dates back to prehistoric times. It first came to the UK in 1754 and was grown from seed.
On the right is the Himalayan Pine (pinus wallichiana), a native of Himalaya. Those in the arboretum were planted from 1960 on.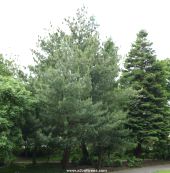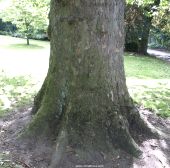 On the left is a picture of the distinctive bark of the London Plane (platanus acerifolia, sometimes called platanus x hispanica).
On the right is the beautiful Purple Beech (fagus sylvatica).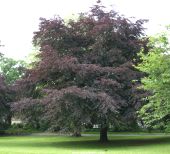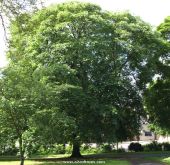 The left hand picture is of the Yellow Buckeye. Aive to the USA. The flowers in May are yellow with yellow leaves in autumn.
The right shows the Paperbark Maple (acer griseum) with peeling paper like bark.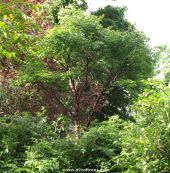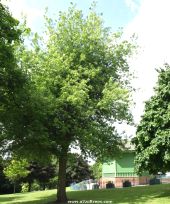 On the left is the Silver Maple tree. The underside of the leaves are silver, and they turn yellow and red in autumn.
Opposite is the Japanese Cedar, originating from China and Japan. An important tree for timber in native areas.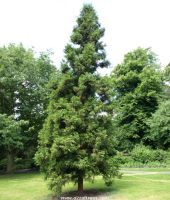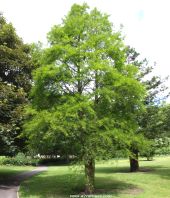 On the left is the Swamp Cypress. native to the swamp lands in the south east of the USA. It also grows well in drier lands.
To the right is the false Acacia tree. The June flowers have a delicious scent. It is grown mainly as an ornamental tree around the world.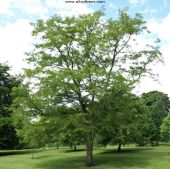 The tree above are only a few of those in the Nottingham Arboretum.